Our Origins and Story
Enjoy the best accommodation options handpicked by our loyal customers.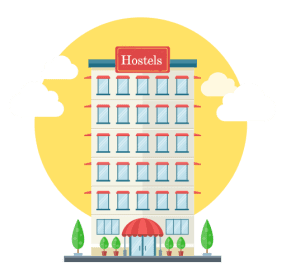 OGO STAYS is a Jaipur based company, OGO STAYS is a company focused on developing a net of new generation hostels, combining high-quality services with accessible prices. OGO STAYS aims to provide interaction between tenants and property owners directly on a single platform.
OGO STAYS is a real estate listing company as well as a provider of hostels, pg's and long accommodation to tenants. The parent company HAPPINESS provides standards to which a property owner adhere to. OGO STAYS provides long term accommodation with an increase in occupancy & revenue. OGO STAYS is a platform which assists property owners and has innovative marketing and strong operating procedures.
OGO STAYS provides a quick resolution to your problems. OGO STAYS provides best hostels. Tenants would have options so that they could choose according to their budget and personal preferences.
The burden on owners would get reduced – to look for responsible tenants, do background checks and chase after tenants to pay in their dues.
We assist with move-in, provide home maintenance services from cleaning, damages to rent payment & even move-out.